Attorney Profile Holly Cohen P. A.
Attorney Profile Holly Cohen P. A.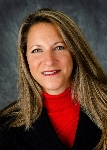 Ms. Cohen concentrates her practice in all aspects of real estate transactions from contracting the purchase or the sale of residential, commercial, industrial, hotels, and mixed use developments to the closing and writing title.
Ms. Cohen has extensive knowledge and expertise in commercial and residential leasing.
She has also for many years worked with families to draft wills and is knowledgeable in all aspects of Probate Law.
Whether  it is the closing of condominium sale, or the setting up of a developers company,  Ms. Cohen will make sure every aspect of the process is thoroughly and perfectly executed.
With over  20 years of experience in all areas of Real Estate Law in South Florida,  Holly Cohen P.A. will successfuly run the process from beginning to end.
Education:
Stetson University College of Law,  Juris Doctorate
University of Miami, BA
Position:
President of Law Office of Holly Cohen P.A. since 1997
Memberships:
Florida State Bar
Appellate Court
Board of North Miami Chamber of Commerce
Board of North Dade and the Beaches Real Estate Council
For an updated Attorney Profile Holly Cohen P. A.  or to request additional information, Contact Us.


Join Us
Save
Save
Save
Save