About Us
Miami Legal Services
Miami legal services are our specialty.
Experienced and Reliable Real Estate and Probate Law

The Office of Holly Cohen P.A. is a renowned boutique law  firm located at  12700 Biscayne Boulevard, North Miami Fl 33161.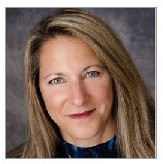 Recognized for its experience and reliability in all aspects of the legal field. Critical thinking and in depth  knowledge of the law have earned the firm multiple  loyal clients over the years.
With over 20 years of experience in all  real estate related transactions, including the sale and purchase of residential and commercial properties, purchasing businesses and writing title.  The firm has extensive knowledge and expertise in commercial and residential leasing.
Confidential and compassionate representation in the preparation of wills with many years experience in probate law is another Miami legal services area in which the Office of  Holly Cohen P.A. has gained its well deserved reputation.
If you are looking  for a Miami Legal Services firm with a proven record of reliability in Real Estate & Probate Law, the Office of Holly Cohen P.A. is your best choice.
We are located at 12700 Biscayne Blvd., Suite 401 in North Miami, FL 33181  SEE MAP
Commercial Real Estate
Commercial real estate law is applicable when dealing with properties being used for business purposes. Commercial real estate contracts can be complex and lengthy by nature,  requiring that the office that draws them has thorough knowledge of local laws and the experience to forsee pitfalls ahead.  See more….
Residential Real Estate
Residential real estate law deals with the various aspects of buying and selling homes. Residential real estate contracts must be precisely drawn to avoid pitfalls that might jeopardize the transaction,  or incurr in litigation. We have the experience and knowledge to take these transaction to conclusion.  See more….
Probate Law
Wills must carefully be drawn in order to preserve the wishes of the testator, while at the same time seeing that all outstanding debts are paid and the decedent's property be transferred to those entitle to it. Our firm handles threse matters routinely and we  know what needs to be done.   See more….
Real Estate Leasing
Whether you are a landlord, renter or homeowner. Leasing contracts must adhere to landlord tenant laws. Deep knowledge and experience are needed to write contracts that protect all parties involved. When it comes to leases, we have the skills to make contracts work.   See more….
Call  your Miami Legal Services Experts  Now e Mail Us

Save
Save